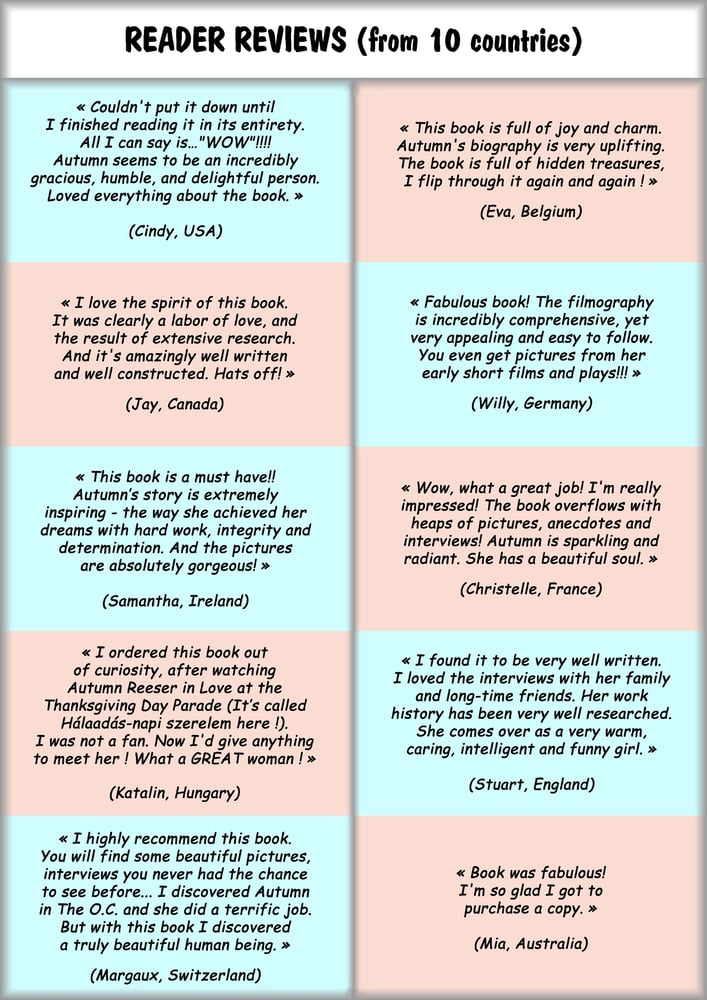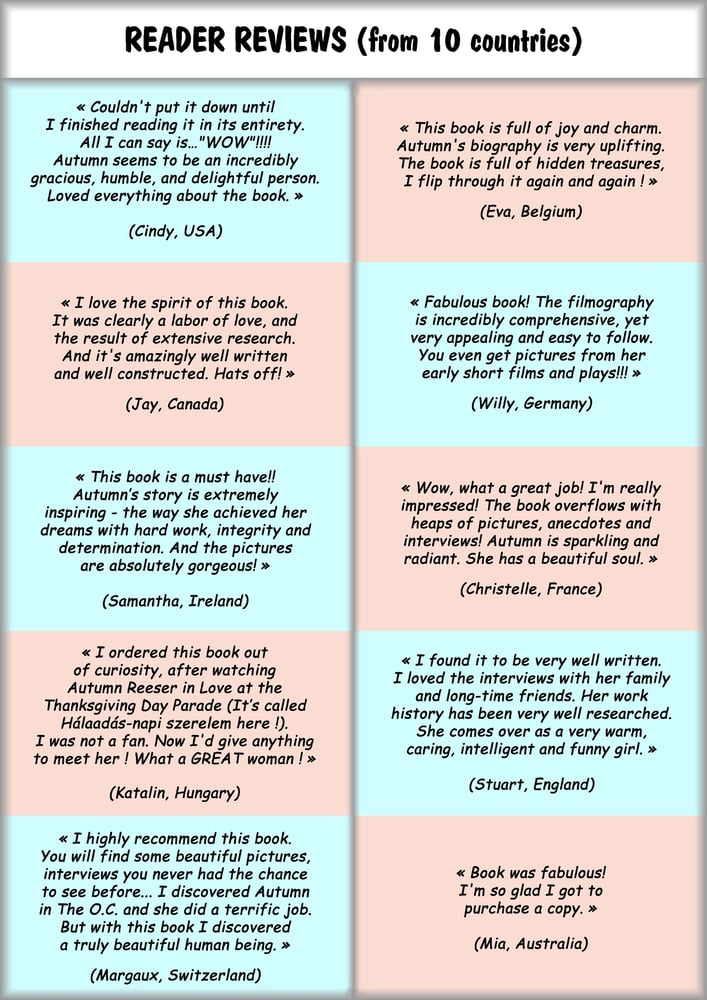 AUTUMN REESER - NO ORDINARY GIRL... (Reader Reviews)
$24.99 / On Sale
Book - 136 pages - Color - English
Glossy Coated Paper - 8.5 x 11 Inches
- Biography
- Exclusive Interviews with Autumn Reeser, family and friends
- A Comprehensive, Illustrated Filmography
- More than 200 color pictures, most of them previously unpublished
Please go to "Products" and click on the other thumbnails for the book cover, the foreword and an illustrated table of contents.
Book available only through this website.
Payment by Paypal: click on "Add to Cart", then "Cart" (on the left), then "Select your country", then "Checkout Now".
Payment by Check:
Loose Gravel Productions
10153 1/2 Riverside Drive #641
Toluca Lake, CA 91062
Please do not hesitate to contact the author at: patrickloubatiere@gmail.com
From Autumn Reeser's official website:
"Writer, journalist, friend & fan Patrick Loubatiere, has just published an amazingly comprehensive biography of my life & career. I'm honored that he approached me with his desire to create this project and I'm so pleased with the results!! I shared tons of personal photos and anecdotes with him, which he assembled into a truly beautiful collection which is now for sale. Please support his hard work, if you're interested in learning more about my life!! He did an extraordinary job!!"
Follow us on: https://www.facebook.com/AutumnReeser.NoOrdinaryGirl
https://www.youtube.com/user/ForeverMagg/